Site, not content, concerns or questions should be directed to JCH at JuneWebbMusic.com

Miss June's Jukebox

+ Contact Info

To play one of the songs on Miss June's Jukebox click on the Gray Play Button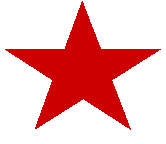 There Goes My Every... '66

                   > Jukebox Notes <

>> Artist 1 is up / Artist 2 is down <> Some song titles are abbreviated

Email: junewebmusic@aol.com

For June Webb CDs detail, audio clips, and purchase options Click Here
Click the FLAG to  play the

God Bless America video

Beneath Still Waters 1976

I'm So Afraid Of Losing... 1970

If My Heart Had Windows '67

I Sure Hate To See... 1975

Will You Visit Me On Su... '68

What's Your Mama's Na.. '72

When I Call Your Name 1989

You Didn't Stop To Say... 1971

I'm Waiting Just For You 1951

A Mansion On The Hill 1959

Break News [Practice] 2016

Blue Eyes Crying In ... 1957

I Wonder W... [Practice] 2018

>> Tower Of Song: A new song by Willie. The original is by British singer / composer Leonard Cohen ... the song is about Mr. Cohen's life as a songwriter. It describes once he was into it he couldn't and can't get out. For example, the reference to Hank is a place on the Tower Leonard hasn't reached yet since Hank has passed.

 <<< Real Traditional Country Music streaming online

>> The Jukebox focuses on Traditional Country Music ... all Traditional Country is welcome. To that end, there are nice newer songs included.

>> The Miss June songs: some space at  the bottom of the Jukebox will be reserved for her songs.

>> There are two practice songs by June this update .

>> This Jukebox update's Gospel tune is the beautiful Evening Prayer by Marty Robbins in 1962.