Site, not content, concerns or questions should be directed to JCH at JuneWebbMusic.com

Miss June's Jukebox

+ Contact Info

You're So Good When... 2021

To play one of the songs on Miss June's Jukebox click on the Gray Play Button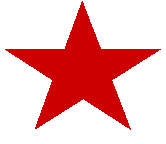 It's Too Soon To Soon... '57

                   Jukebox Notes

>> Artist 1 is up / Artist 2 is down <> Some song titles are abbreviated

Email: junewebmusic@aol.com

I'll Just Have Another... '60

For June Webb CDs detail, audio clips, and purchase options Click Here
Click the FLAG to  play the

God Bless America video

Down Among The Bud... 1951

I'll Never Pass This W... 1949

Nothing Is Too Small 2012

C. Thompson / B. Everhart

I'm As Haggard As Th... 2019

The Winds of Yesterday 1970

The Part Where I Cry 1961

Today I Started Lov... 2020

The Great Speckled... 2018

No One Will Ever... [practice]

Break The News [practice]

I Thought I Heard... 1958 

>> The Merle Haggard sound-alike is Ben Haggard, Merle's youngest son

>> There are 2 June songs on the Jukebox no one has heard these versions before. First, Break The News. This is the original. The song, written by June's mom Louise, was on sheet music missing some components. We visited a music guru to help determine how June's mom wanted the song interpreted. After experimenting, this is what June and Debbie came up with ... just June on guitar and Deb on Keyboard. Terrific, far better than on the CD ... the CD producer interpreted it differently and June does not like that version ... she loves this one.

 <<< Real Traditional Country Music streaming online

>> The Jukebox focuses on Traditional Country Music ... all Traditional Country is welcome. To that end, there nice newer songs included.Tim Man is an excellent example.







>> The Miss June songs: some space at  the bottom of the Jukebox will be reserved for her songs.

The second song is No One Will Ever Know. We have played a short one with an error before, this is a full terrific version. This version was supposed to be on the CD but again the producer interpreted it differently so we scrapped it Remember, this is only practice.