Site, not content, concerns or questions should be directed to JCH at JuneWebbMusic.com

Miss June's Jukebox

+ Contact Info

Updated Sunday June 30, 2019

To play one of the songs on Miss June's Jukebox click on the Gray Play Button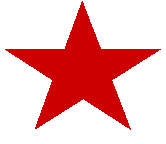 Jukebox Notes

>> Artist 1 is up / Artist 2 is down <> Some song titles are abbreviated

Email: junewebmusic@aol.com

A Mansion On The Hill 1959

For June Webb CDs detail, audio clips, and purchase options Click Here
Click the FLAG to  play the

God Bless America video

Tribute to Roy Acuff re 1992

Living In Two Worlds 2015

Hello Old Broken Heart '58

Four Walls with Robin 2014

I Thought I Heard You... 1958

Honolulu City Lights 2008

A Single Yellow Rose 1992

I Never Once Stopped Lov...

The Winds of Yesterday '70

Till The Rivers All Run Dry '76

Log Cabin In The Lane '59

Lorelei 1949 DJ Cliffie Stone

Roll In My Sweet Baby's... '66

You Don't Love God if... 2017

>> Email me if you want to know a particular artist's first name or a complete song title

>> The 16 Miss June songs will remain in place other than I may replace a couple each month. The other 16 songs will be traditional country ... they will be replaced from time to time

>> Making Believe is from August 15,1992 on the Opry after being away for 30 years.

>> Bob Everhart has been in the music business a very long time. Today, he and his wife Sheila tour and record for the Smithsonian Institute in an effort to keep 'real' country music alive. His huge old time country music festival is held annually in Nebraska. Learn more at https://www.music-savers.com/.

>> Afraid is from a show in Australia in 1959.

>> Four Walls by Miss June and her daughter Robin Killen is unique. They were simply messing around with music in the living room when Robin visited. It is the first time Miss June and Robin had ever sung together. It was captured on a tiny Zoom Pocket Recorder.

>> Our Gospel tune is by the great Bluegrass singer, Rhonda Vincent.

 <<< Real Traditional Country Music streaming online